Hi, Míša! So, what brought you to Bamboolik and how long have you been working here?
Working in Bamboolik has been a lucky coincidence for me! After I came back from abroad in my third year at uni, I started looking for a part-time job to fill up my time and my empty bank account I came across this job offer in which Bamboolik's founder, Zuzana, was looking for a nanny for her 6 months old daughter. I answered, went to an interview and soon enough, I was spending my days taking care of little Laura. When she got older, Zuzana offered me another job in the company, and I stayed. And then 5 years flew by!
What do you do in Bamboolik? And what part of your job do you like the most?
Currently, I am the head of our Export Sales. But I went through so many roles! I started as a nanny, then I became an assistant (that means I did all jobs that were kind of "left" in Bamboolik: making coffee, running errands, being administrative support for the company's management etc.). But I didn't feel I was using my full potential as an assistant so when they offered me to work as Export Sales Manager, I didn't think twice. In the meantime, I graduated from university and started working full-time.
And what do I enjoy the most? The fact that my work is really diverse, I usually speak multiple languages in one day and I'm in touch with customer from all over Europe. It still surprises me (positively) how different our customers can be. And the part I enjoy the most? When our customers begin to love our products!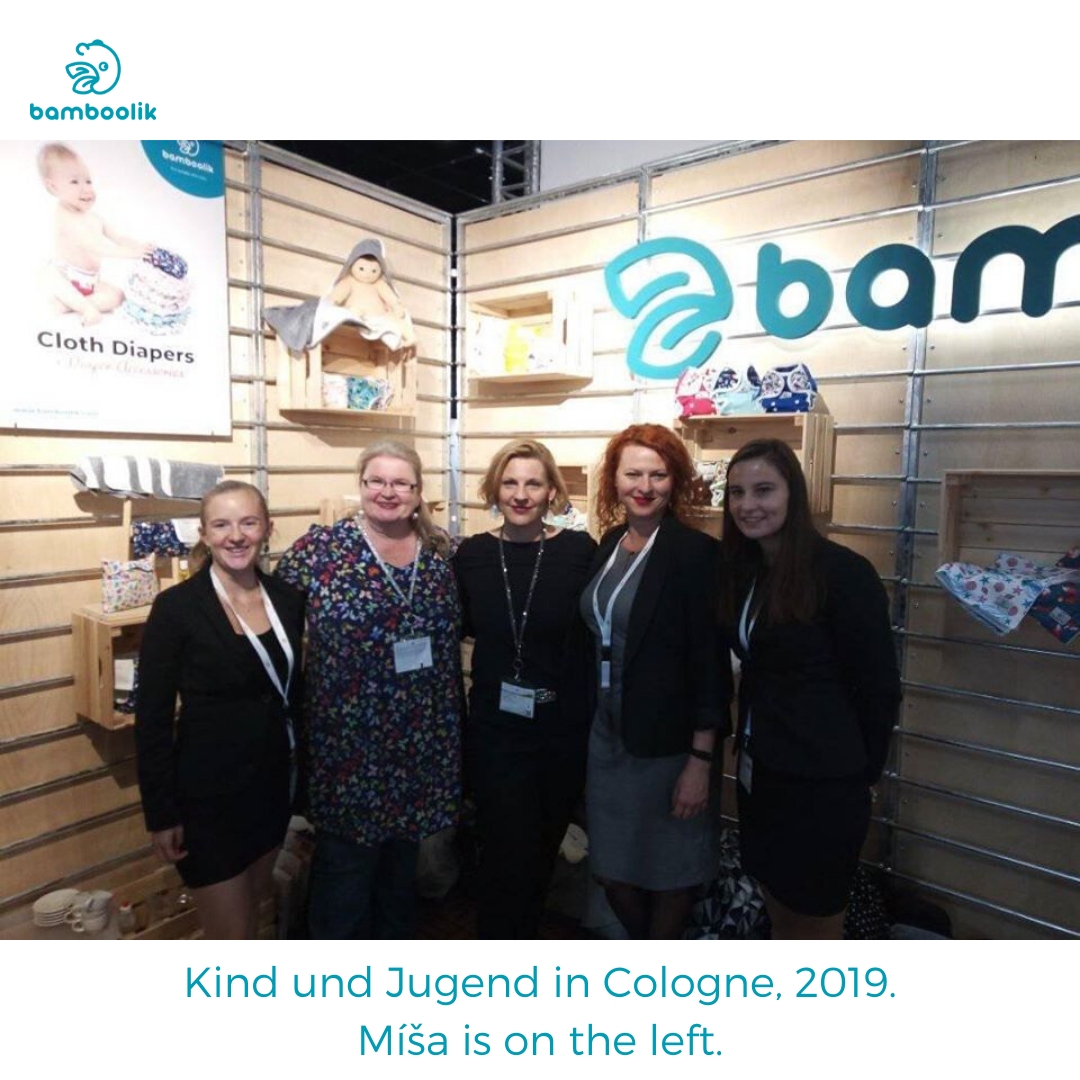 The most important reason you're still here?
Just one? Then the first word that comes to mind would be PURPOSE. It's never "just a job", I know the purpose of everything I do, I understand why I do it, it makes sense to me. We don't have time to do things that don't make sense here :) Besides, Bamboolik is something like a second family to me. I really feel that everything here is done with the intention to make the world a better place, as pathetic as it may sound. And of course, I relish all the benefits Bamboolik offers to its employees - working from home, having flexible working hours, choosing the projects I want to work on. These benefits are a huge help for me as I can spend time with my son and not feel like I am missing out on my career.
How many children do you have? And would you say it's demanding to work and be a mum at the same time?
My son, Matouš, is 18 months old and pretty soon and he's going to have a sibling pretty soon! (Scheduled arrival is in March 2020 :) ) So, juggling family and work is a very current topic for me. But because Bamboolik is so children-friendly, it's been no big deal. I come to the office once or twice a week and other days, I work from home when Matouš lets me – at this time, it's usually just when he's asleep. I am going to take some time off after I have our second baby and then we'll see how it goes with two children with a pretty small age gap. I am really grateful to Zuzana to still include me in the company's plans!

Most favourite Bamboolik product?
It's so difficult to pick just one, I use so many of our products on a daily basis! Obviously, Matouš has been using Bamboolik cloth diapers since he was born and I just love them – we used disposables only a few times in his life and we were always bummed about it, both me and my husband. Apart from diapers, Matouš loves his bonding blanket and still uses it. For the first year of his life, he never went to bed without it; when we travelled, we always had to make sure we took it with us, otherwise Matouš would not fall asleep! He uses the bigger version of our cuddling blanket now and he loves it, too.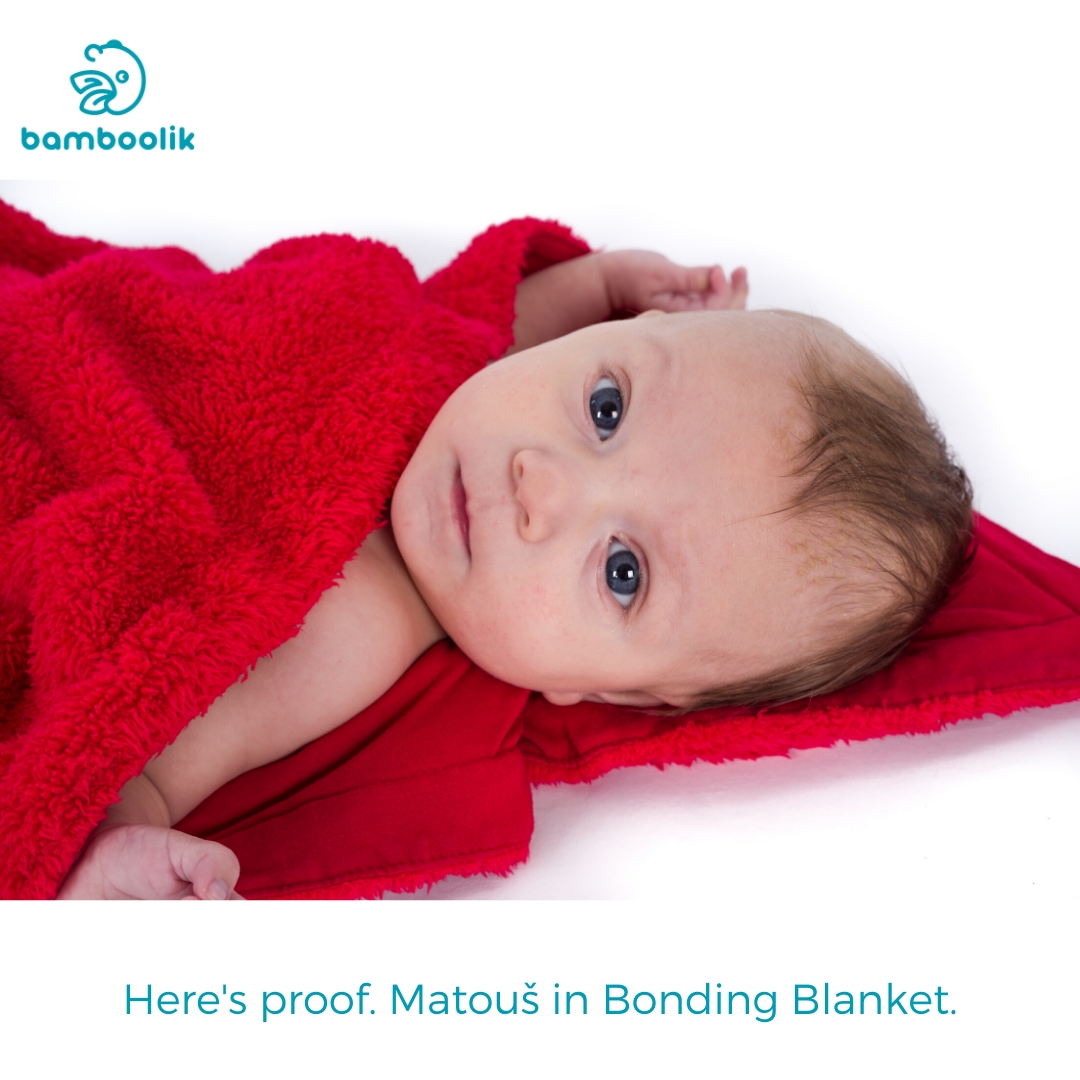 Some recent funny episode from work?
We always have such a laugh at the office but of course, right now, I can't remember anything!
Thanks for the interview!