WHO IS BAMBOOLIK

We've been on the market since 2012. From a small business of a few people, we grew into a confident company that set trends in sustainability and social responsibility. As boastful as this may sound, we've got this confirmed—we have been repeatedly awarded the Trendsetter award for a small company from a Czech Business for Society platform.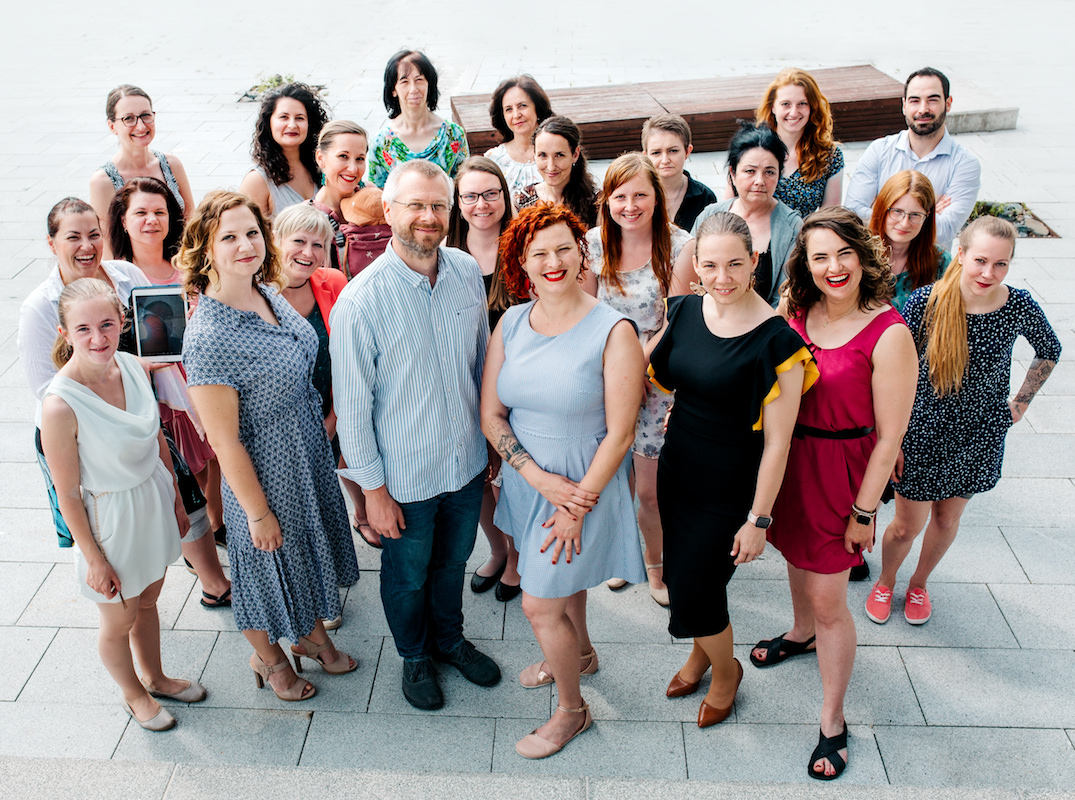 What is our goal?
Better future for our children, especially when it comes to the environment.
We work hard to keep our production fully located in the Czech Republic.
We believe doing things the traditional way is possible! With a modern twist and with the help of modern appliances.
We believe in open communication within the company and also outside it, towards our business partners, suppliers, customers.
We love to set an example of interconnecting professional careers with taking care of our children.
Our values are firmly set: We're local, sustainable and we have a purpose. And these are not just strong words for marketing purposes. We do live our values, even outside work.
Nicely said. So how you actually achieve your goals?
We manufacture, sell and market eco-friendly alternatives of disposable products—baby diapers, sanitary pads and panty liners. And it's not just our products that are sustainable. We keep sustainable our entire production process—e.g. we use solely recycled cardboard boxes through our production. Our products usually don't come packed in plastic and if they have to, we use bio-degradable bags made of corn starch. When you come to Bamboolik's headquarters, there won't be a plastic bottle of water on the table and if you ask for a straw, you'll get a stainless steel one.
All our products are manufactured in the Czech Republic, from certified European materials. Approximately a half of our production is made in sheltered workshops that employ people with a disability. We run our own small sewing factory that qualifies as a social enterprise, employing women with a disadvantage at the Labour Market (more on our workshops in this article).
Modern fabrics, like Stay Dry or highly absorbing organic cotton help to design products that are not only sustainable but also comfortable to use and maintain. For the baby as well as for the parents.
When we need to solve a problem, we communicate it openly, be it towards our customers, business partners or within Bamboolik. The customers always come first—try it out for yourself! Call our helpline or drop us a line in a chatbox here on our website.
Most of our colleagues are women—mothers of small children, or they started working for Bamboolik when their children were very small (usually toddlers). We're masters of part-time and flexible hours, we have always worked a lot from home even before Covid made it the new normal. We have a playroom in our headquarters that children can use when they need to come to work with their parents. We co-pay for day-care for our employees.