Special offer for this special day: our Otters-in-Love diaper design on more products!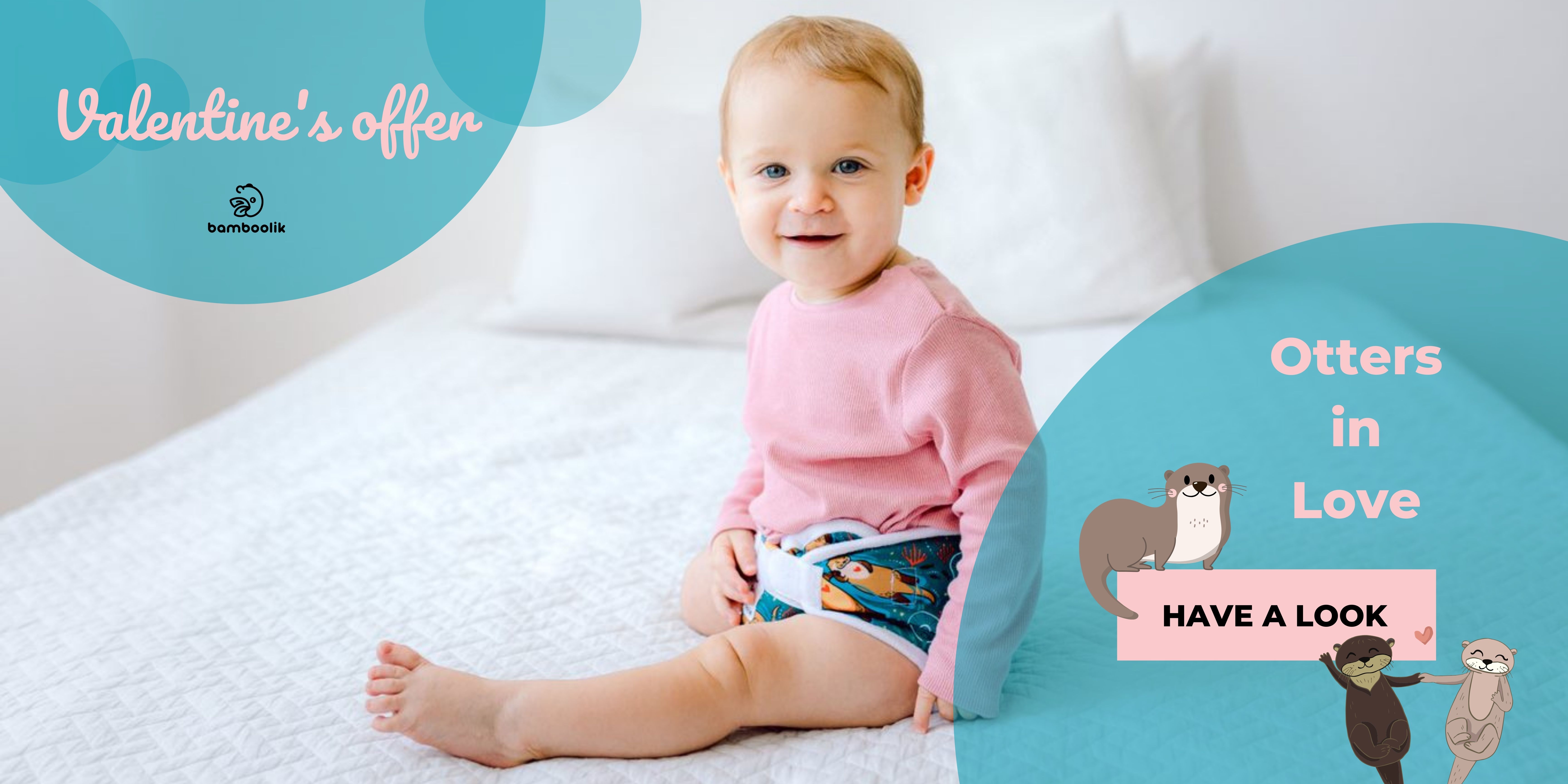 It's St. Valentine's Day and otters cuddle in Bamboolik
Our most loved diaper design? Otters in Love, no doubt!
So we decided to make more products with this lovely pattern for St. Valentine's Day.
Fall otterly in love with:
Otter cuddle also on our bestsellers - Pocket Diapers, Diaper Covers or Training Pants.
Is there a better occasion to purchase this diaper pattern that St. Valentine's Day? We certainly don't think so!