Bamboolik's workshops / sewing factories
All of Bamboolik's products are made in the Czech Republic, specifically Southern Moravia, in Brno and its surroundings. We run our own small sewing factory (it's so small it's more like a workshop) which is located in our headquarters, and we also work with three other sewing factories—two of which qualify as sheltered workshops (employing the disabled). We take pride in the fact that we've been working with our sheltered workshops since the beginning of Bamboolik!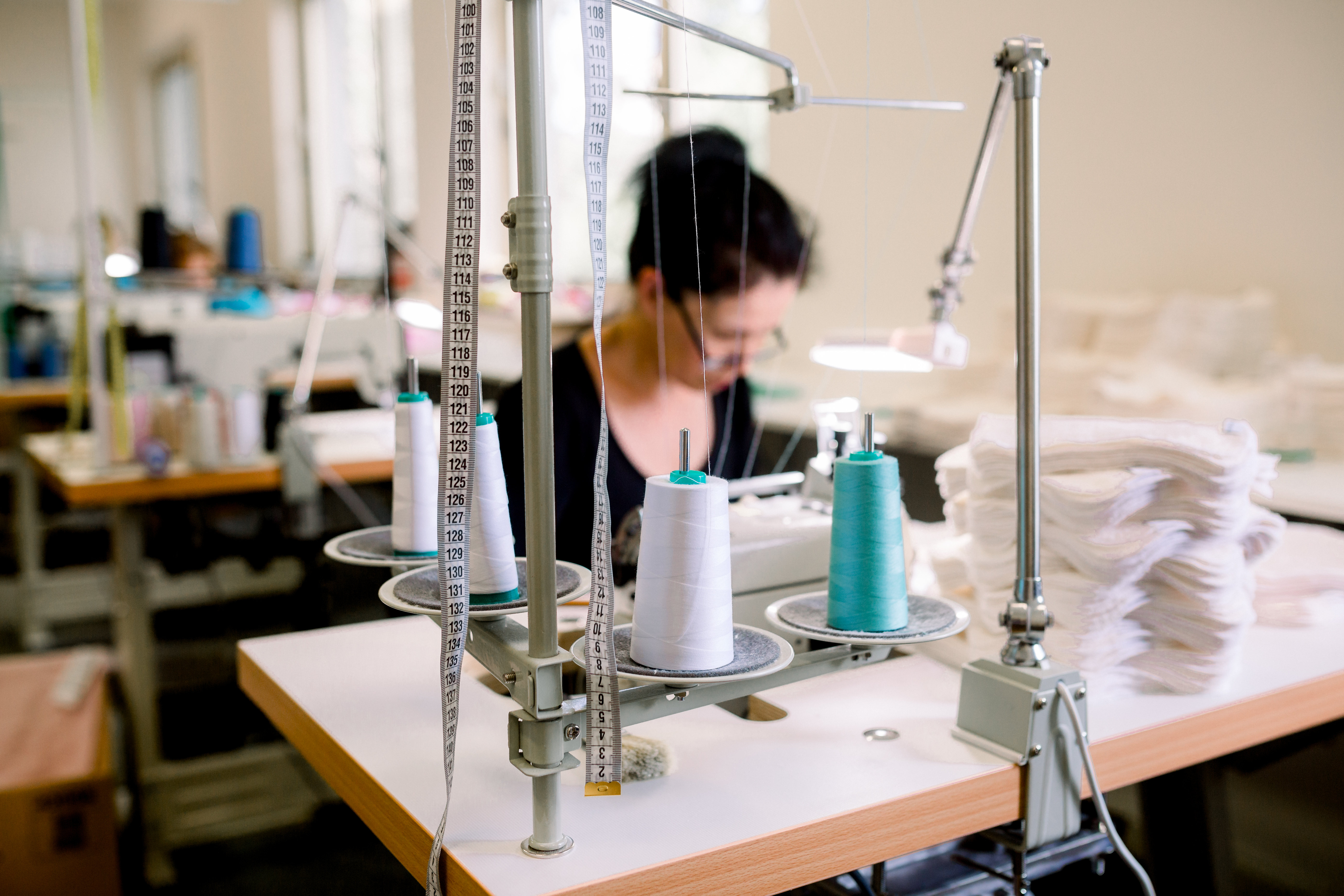 Our own sewing factory qualifies as a social enterprise.
What does it mean? It means it serves a greater cause. Of course, the main motivation behind establishing our own sewing factory was to be more flexible when it comes to production plans and to have greater production capacities. However, it wouldn't be us if we didn't incorporate some social awareness into the initial idea.
Since the dawn of Bamboolik, the topic of employing women with small children has been very close to our hearts. Therefore, we decided to employ almost exclusively mothers of kids under 4 and single mothers in our little sewing factory. We know very well that juggling a job and taking care of little kids is never easy but we also know it's very much possible! Most of us started working in Bamboolik when our children were pre-schoolers and we know from experience that it can be done—setting a regime that all involved are happy with - the mothers, their children and even us as the boss. It only takes free will and a mind open to not-so-standard work hours.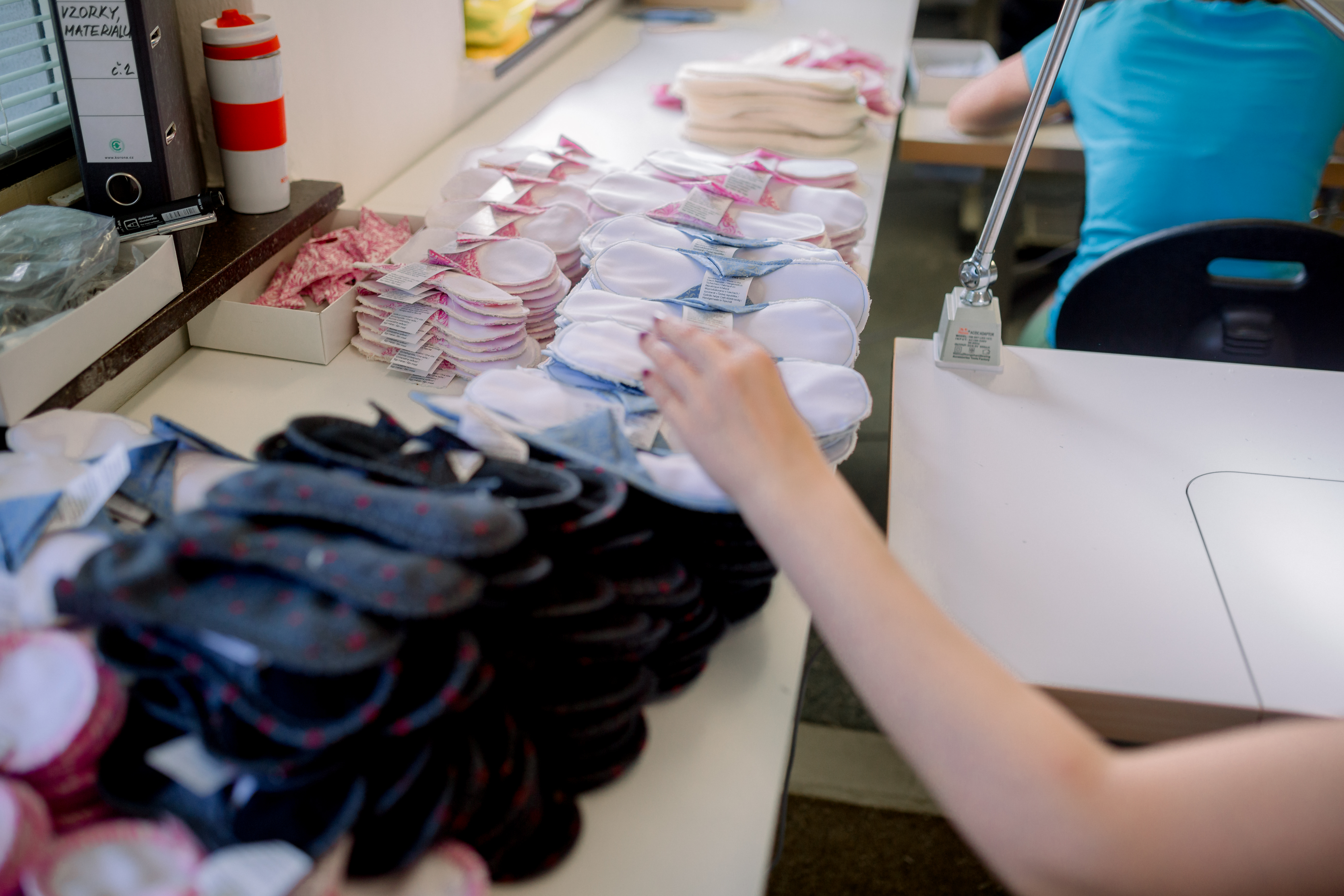 To transfer this system to production was certainly a challenge (our seamstresses can't work from home whereas our other employees can) but after a couple of years in the running, we can confidently say that it works.
After the first year since opening our factory, we decided to support another group of women who may also struggle to stay relevant on the labour market—women over 55 who have been out of work for some time.
Our sewing factory manufactures mostly products from organic cotton, like our reusable sanitary pads or panty liners, organic cotton absorbing inserts for our cloth diapers and muslin squares. And we work hard all the time to broaden this production portfolio.
Sheltered workshops
The main value behind all Bamboolik is PURPOSE. Zuzana Hloušková, the founder of Bamboolik, wanted to establish a sustainable and socially responsible company from the very beginning. She knew she wanted to keep the production in her homeland (Czech Republic) and that she wanted to use Czech or at least European fabrics for her production. Cooperation with sheltered workshops was only a step further in the direction of social awareness.
And note, our cooperation with sheltered workshops is no charity! Employees of "our" sheltered workshops can be rightfully proud of the fact that they are a part of production that in successful all over Europe. Our workshops' work compares to any other professional in the textile industry. The workers do an amazing job: they produce the required amount of our products in the best possible quality.
Bambooolik. For People Who Care.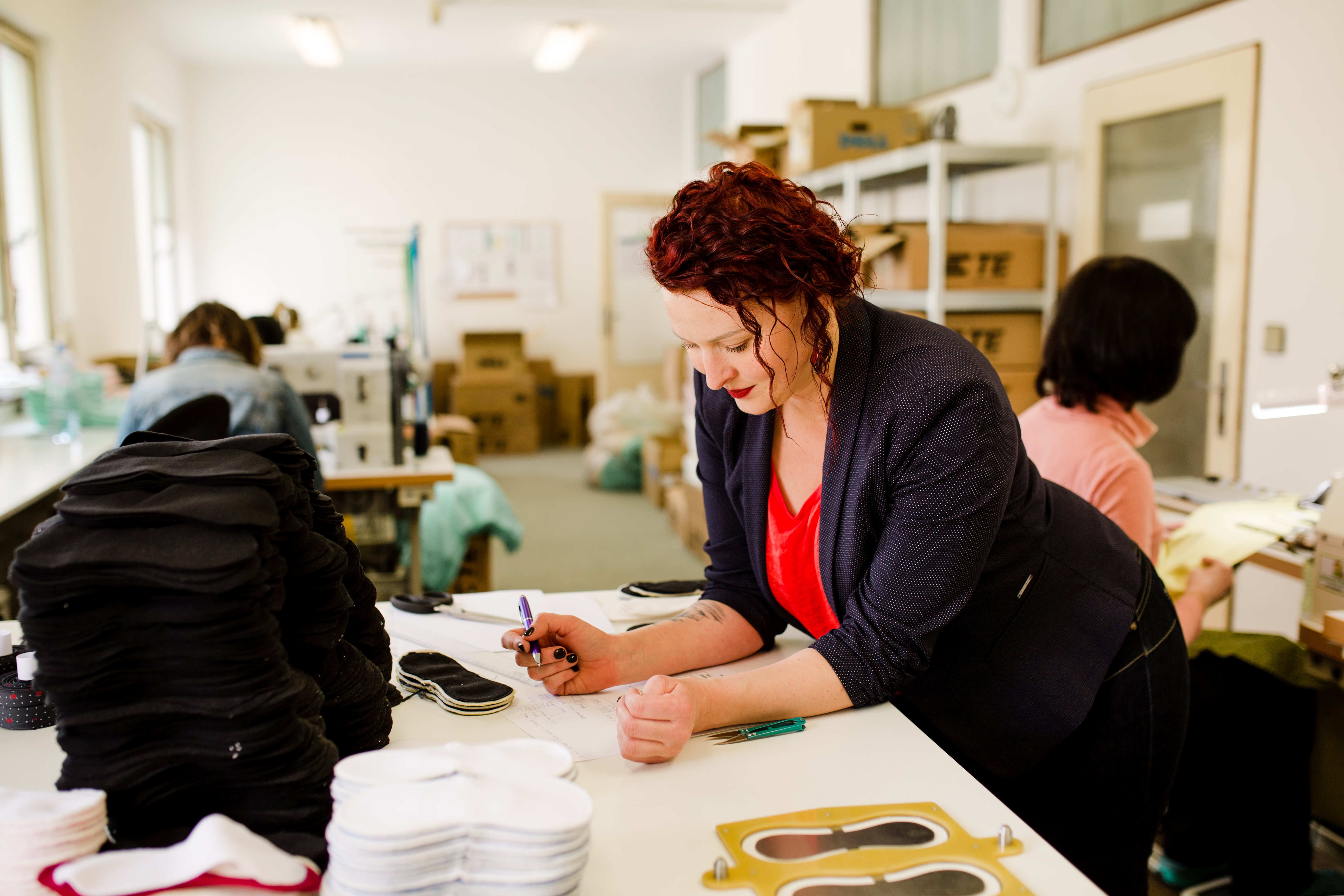 Zuzana Hloušková, Bamboolik's founder, in her sewing factory