How often should you change your baby's diapers?

HOW OFTEN SHOULD YOU CHANGE YOUR BABY'S DIAPERS?
That is the question. Whether 'tis better to let the diaper soak to its maximum or change when the diaper is just wet.
Well, every baby is different and every family has a different lifestyle. We in Bamboolik have compiled our experience with our own babies and summed up some "changing" rules that we think are pretty universal. Let's hear them out:
THE GOLDEN RULE: CHANGE THE DIAPER RIGHT AWAY AFTER POOP
Without any exceptions. No matter where you are at the moment. No matter what diapers you're using at the moment. Diapers can be changed literally anywhere, in your car boot, in the pram, in the woods on a tree stump. Trust us. Been there, done that.
WHY IS CHANGING THE DIAPER RIGHT AFTER POOP SO IMPORTANT?
Because stool should touch your baby's skin as little as possible. Because babies tend to have sensitive skin and stool can irritate it. Be especially careful with little girls – stool can get to places it definitely shouldn't get into and cause some serious health issues. Even more so when your little princess already sits on her own.
PRACTICAL AID FOR CHANGING DIAPERS ON THE GO
A changing mat! Reusable, preferably. It serves as a blanket to lay your baby on and it's waterproof, so any possible leaks are sorted. In case it's soiled, you just wash it and use it again.
We usually have more changing mats at hand, rotate them and take one or two with us anywhere we go.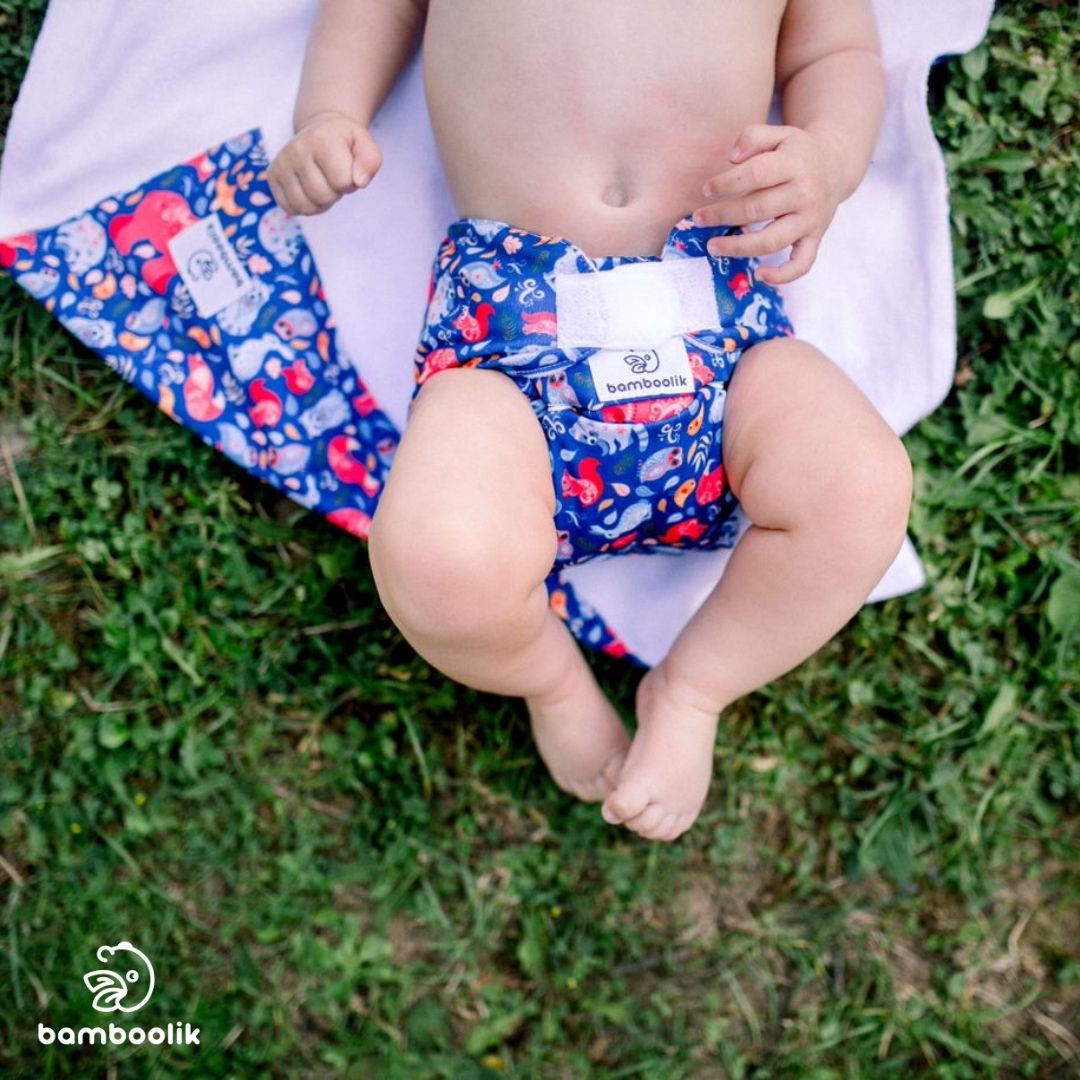 AND WHAT ABOUT CHANGING DIAPERS AFTER PEE?
Most newborns hate feeling wet. Therefore, it pays off to make sure they don't. Disposable diapers never feel wet, any liquid is absorbed by the absorbing gel inside (SAP). Modern reusable diapers work just like that, too! The magic word you're looking for is called Stay Dry Layer.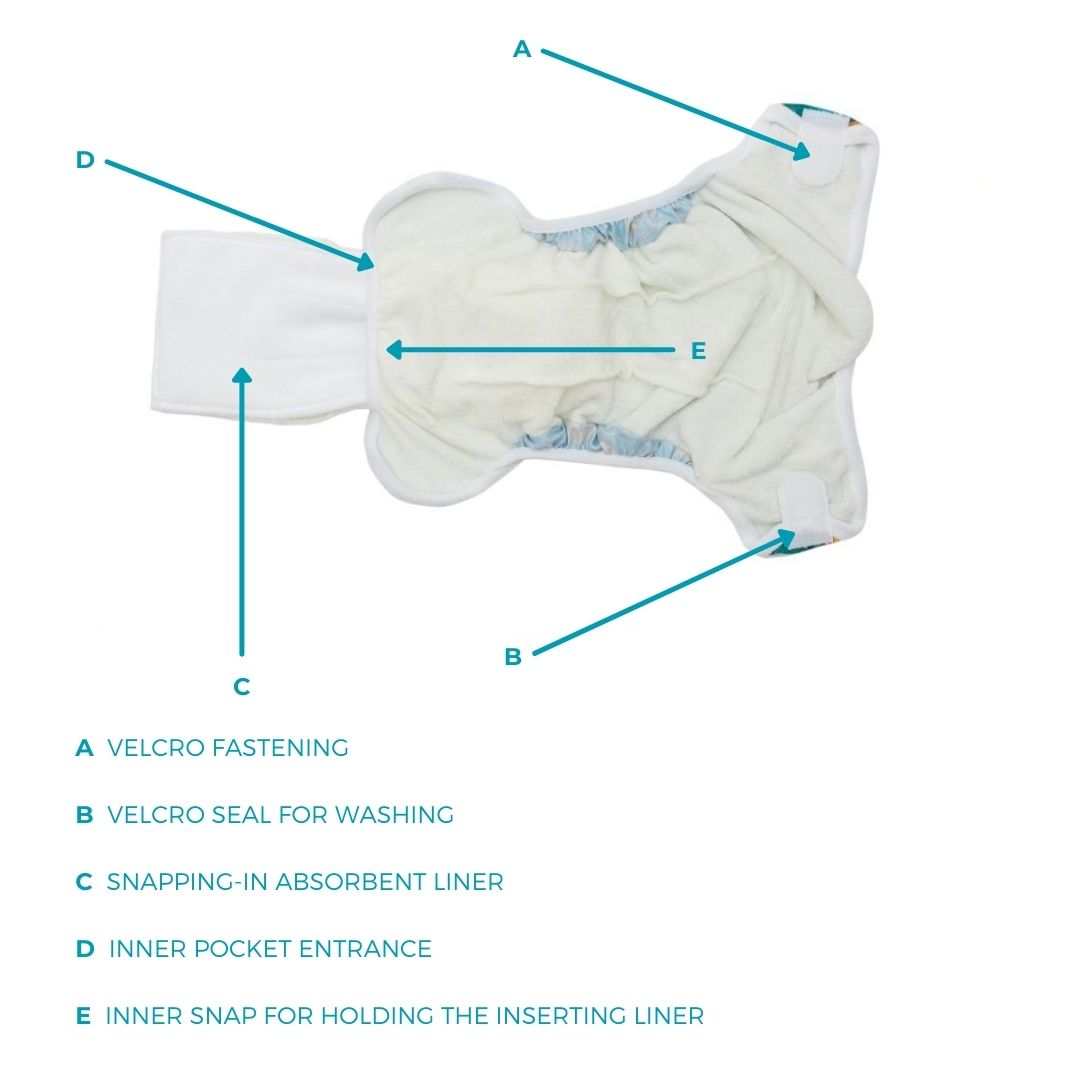 We integrated the Stay Dry Layer into most of our reusable cloth diapers (Pocket Diapers DUO, our AI2 DUO Diaper System Absorbing Inserts, our Night Fitted Diaper). Or, you can buy our Stay Dry Diaper Liners and use them separately to add a Stay Dry Layer to any reusable diaper. It serves two purposes – apart from making sure your baby doesn't feel wet, it makes manipulation with the diaper's content much easier.
You should know that it's very common that a baby's skin reacts to wetness to even to their own urine. Stay Dry Layer helps to prevent that –by diverting all wetness away from the skin, thus enticing the "dry" feeling. We're not exaggerating here! When you touch a Stay Dry Layer, it always feels dry, even when the diaper underneath is soaking wet.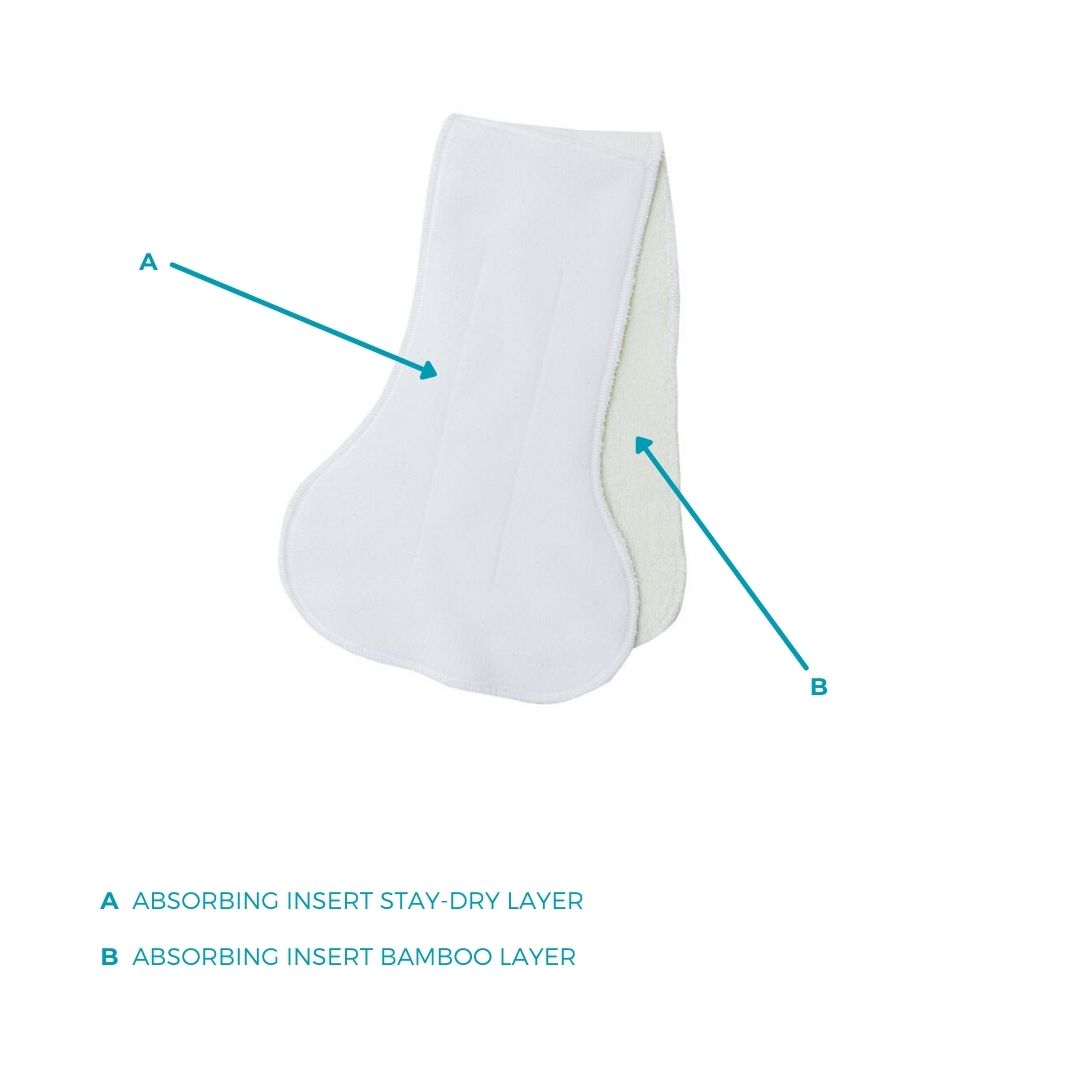 OUR TIP: We encourage you to leave your baby naked from time to time between diaper changes. Even 5 mins is worth it! Your baby can kick around freely, their soft skin breathes, you spend some quality time together at your changing station. Apart from it being good for the skin, this practice has other health benefits: Every baby loves to move absolutely freely and kick their little legs as hard as possible – and that's very beneficial for healthy psychomotor development. And as above, we advise you to use a waterproof changing mat under your baby during this practice. You never know :)
SO. HOW OFTEN SHOULD I CHANGE DIAPERS?
Regardless of the kind of diapers you use (reusables or disposables), it should be every 3 hours (more or less).

This means 6 or 7 diapers a day which is average for a bigger baby, newborns might need slightly more (before their digestion fully develops at approx. 2 months, newborns usually poop after every feeding).

We would also like to add one more thing, regarding disposable diapers. We know that they always tell you in the commercials that one disposable can last up to 12 hours. But! Don't you ever think that this is an excuse to use 2 diapers a day (as it's 24 hours). Never let the disposable soak to its max! It is really absorbing and the absorbing capacity is performed by SAP (absorbing gel) that remarkably increases its volume after it absorbs liquids. That means the diaper also increases its volume remarkably and creates a huge bump between your baby's legs, thus limiting free range of movement. It especially pains us to see walking toddlers with dropped crotches like that - it's like the poor lads are dragging a weight between their legs. Let your children move around freely and change their diapers regularly (after 3 hours; the only exception being the night which we'll get to right away).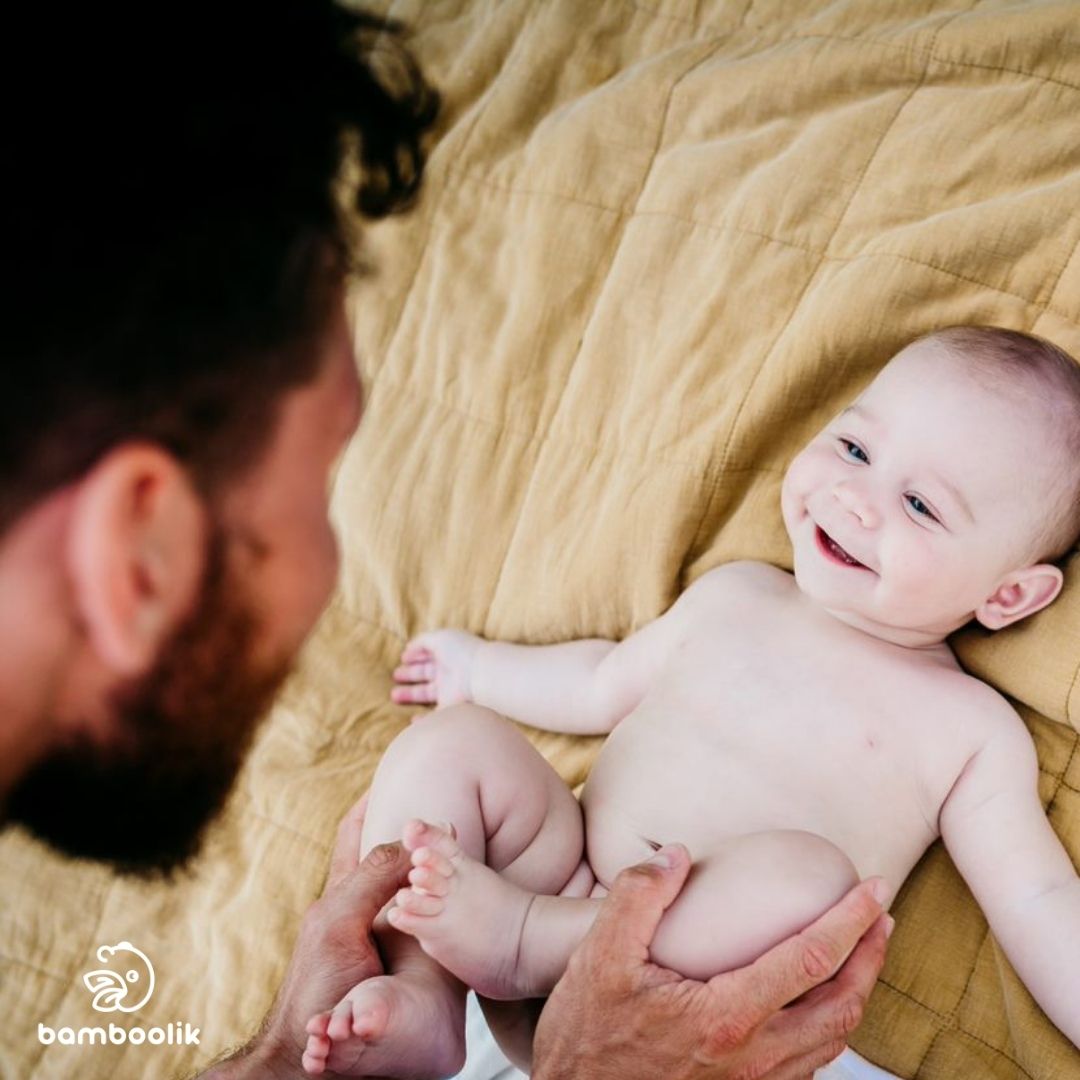 DIAPER CHANGING IN THE NIGHT
At night, the situation is different. Your baby doesn't (or shouldn't) move around at night so there are no concerns about the diaper being too big from all the liquids it absorbs.

We think that the less factors that can make your baby full awake at night, the better. Which means we change diapers at night as little as possible - only after poop (the golden rule is always valid, even at night!) or when the diaper has really reached its absorbency limit.

We know we repeat ourselves here but: Stay Dry Layer is the best friend of your sleep. That's why we didn't think twice when adding it to our Night Fitted Diaper. We don't want our babies to wake up just because they feel wet.

Good news: Most babies stop pooping at night once their digestion is fully developped (usually around 2-3 months). That time is the right moment to try out a Night Fitted Diaper if you're a cloth diapers user. Our Night Fitted Diaper has a pocket that allows you to add absorbing layers and make the diaper more and more absorbing as your baby grows. We guarantee you that our Night Fitted Diaper will suffice until your baby is out of diapers. Good night!

This is how our Night Fitted Diaper works in a video:
Did we answer all your burning questions? Or do you have some more? Let us know on our social media (Facebook or Instagram), use the chatbox on our website or call our hotline. We'll be there for you!