We often get asked about recommended maintenance of our menstrual and cleansing pads. It's quite different from cloth diapers (you don't wash them every other day, you store them differently etc.), so we absolutely get why you ask this question! And here are our answers: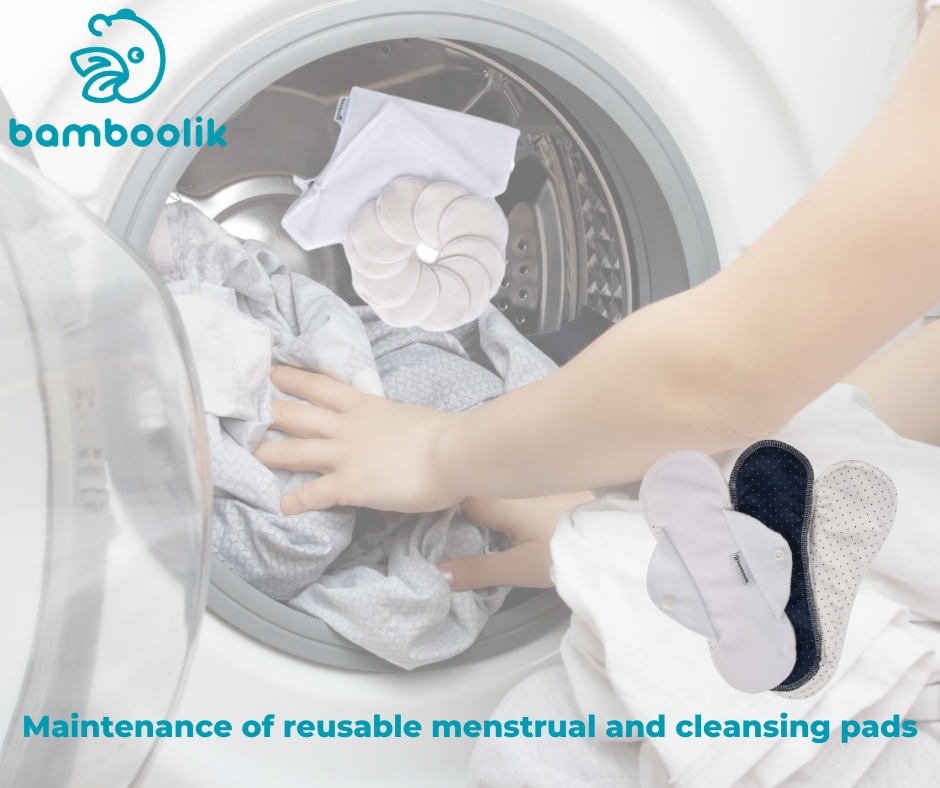 How to wash and store cloth menstrual pads?
Given these pads are used on a monthly basis, we recommend storing all the used pads until your cycle is over. Then wash them all at once.
And how to store soiled pads in the meantime? You have two options:
1. Let them soak
By that, we mean storing used pads in a bucket with cold water where you leave them until you wash them. The bucket can be placed in your bathroom or by your washing machine (and don't forget to change the water in it daily). We like to cover the bucket as we have small children who are curious J Of course, covering it does not help in 100 % cases but it's less tempting, to say the least. (Whether to put the bucket entirely out of your children's reach, we leave up to you. It's like with diapers, there will be a period of time for each child, during which they're fascinated with the waste bin's content. Like any other period, it will pass. Pun intended.)
2. Let them dry
Some of us prefer to store soiled menstrual pads in a bucket without water or in one of our wetbags and then wash them (all together at the end of your cycle). We're happy to report that this also works! Moreover, storing the pads in a wetbag takes up less space and there's no tempting bucket on the floor
And when your cycle is over…
After your cycle is over, wash the pads at 60oC (the temperature is important, don't lower it).
Our menstrual pads can be tumble-dried.
Did your menstrual pads not wash perfectly and some stains were left behind? Let the pads soak in sodium percarbonate (preferably overnight). And what works wonders is the sun – the best natural whitener.
Last question – how to transport used pads when you're on the go? We use our wetbags in smaller size – it's waterproof and breathable at the same time.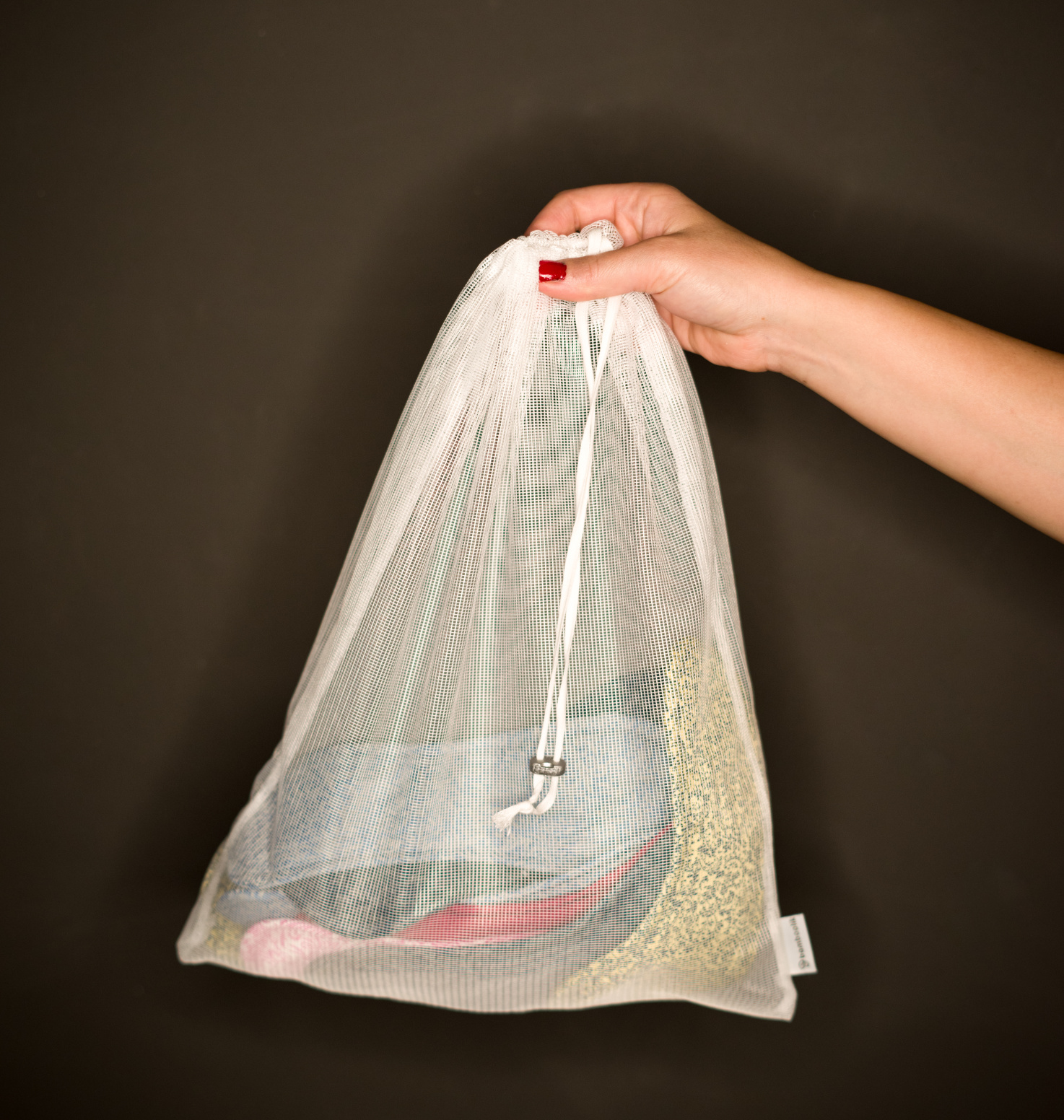 What about cleansing pads?
Reusable cleansing pads are not washed as often as diapers but more often than menstrual pads. We usually wash them once a week in a small laundry bag that we also use for storing soiled pads.
We wash cleansing pads at 60oC (the temperature here is not that important as with menstrual pads, but still, higher temperatures help to dissolve make-up better, especially the waterproof kind). We also tumble-dry them.
The afore-mentioned laundry bag is by the way the best hack for washing cleansing pads! Without it, pads tend to lurk in dark corners of your washing machine or they hide in pockets of your clothes. We even think they kind of want to be odd socks – disappear for ever.
Prior to washing, we store cleansing pads in our laundry bag, we don't soak them. And yes, sometimes, there are stains left behind (especially if we use waterproof make-up). In that case, we let the pads soak overnight in a bath made of sodium percarbonate. Then we let them air dry in the sun (if possible) and we're good to go.