Prefold | Organic Cotton Muslin
Code:
92190

Made in Europe

Free Shipping Possible

4 EUR Voucher for Newsletter Sign-up

Sustainable Business

Customer Care and Consulting
Related products
Product detailed description
Prefold - Muslin Organic Cotton
What is a prefold?
Prefold is a universal absorbing insert for cloth diapers made of multi-layered light fabric (in our case, it's GOTS-certified organic cotton muslin.)
What is muslin?
Muslin is a very specific type of fabric – it's weaved of very thin cotton yarn. (By the way, in ancient times, when they made muslin yarn only by hand, they used the upper jaw of a catfish to comb the yarn. Interesting, huh? :-)). That makes the final fabric very delicate, soft to touch, featherlight, breathable and fast drying.
We used GOTS-certified organic cotton muslin for our prefold, we layered it up and fluffed it. It's super soft, cuddly, fast drying but very absorbing.
How to use a prefold?
Anyway you like! And anywhere you need to add an absorbing layer. Creates the perfect couple with our Night Fitted Diaper, for example.
You can fold it into a kind-of-a-newborn fold (see our video below), you can fold it in thirds or quarters. And put it in any Diaper Cover or a Pocket Diaper.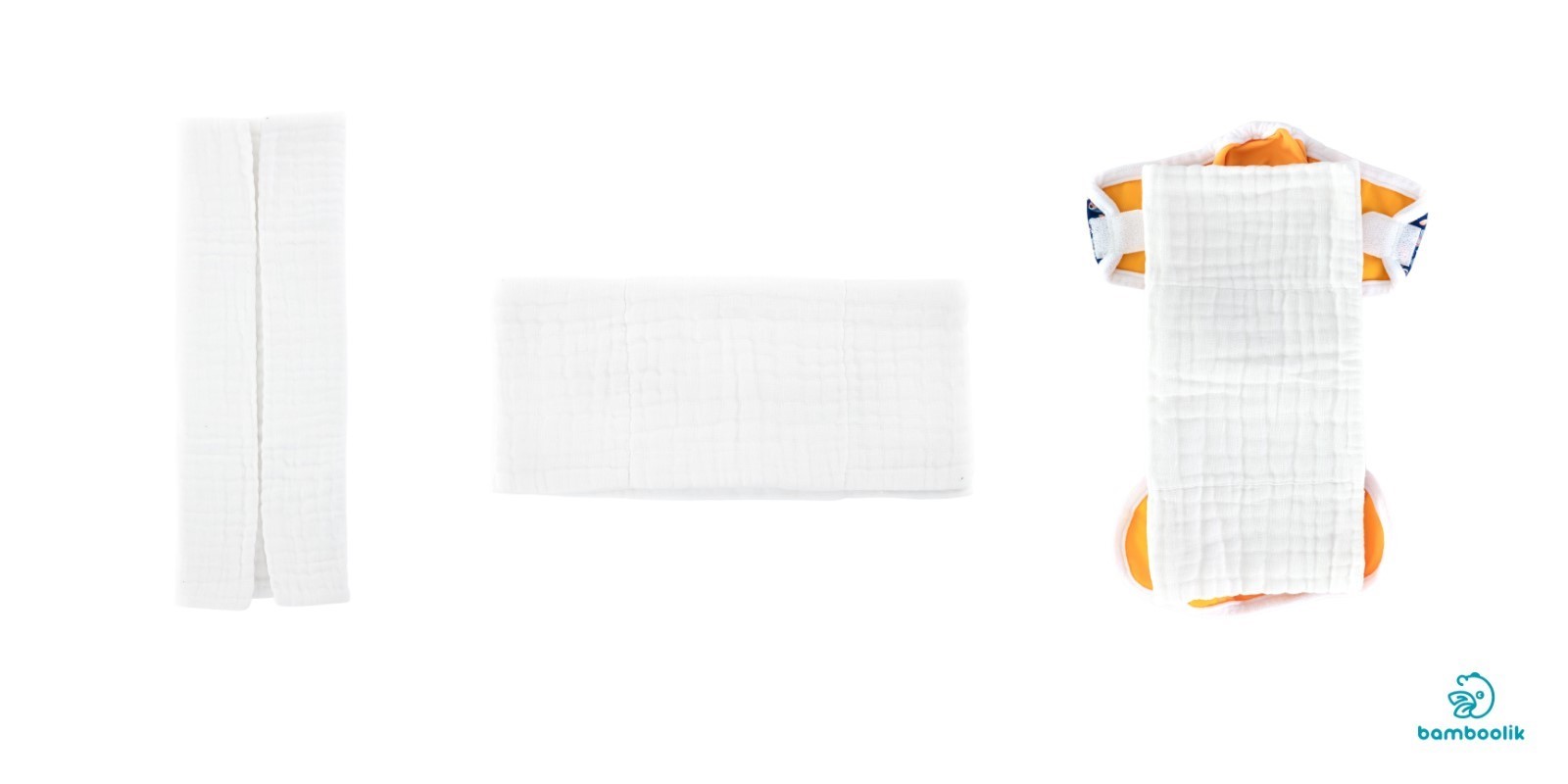 Also, read this disclaimer, please.
Muslin becomes fluffy and super soft only after washing. So don't be surprised when your ordered muslin prefold doesn't look how you expected. Just wash it!
Look at the difference in structure here: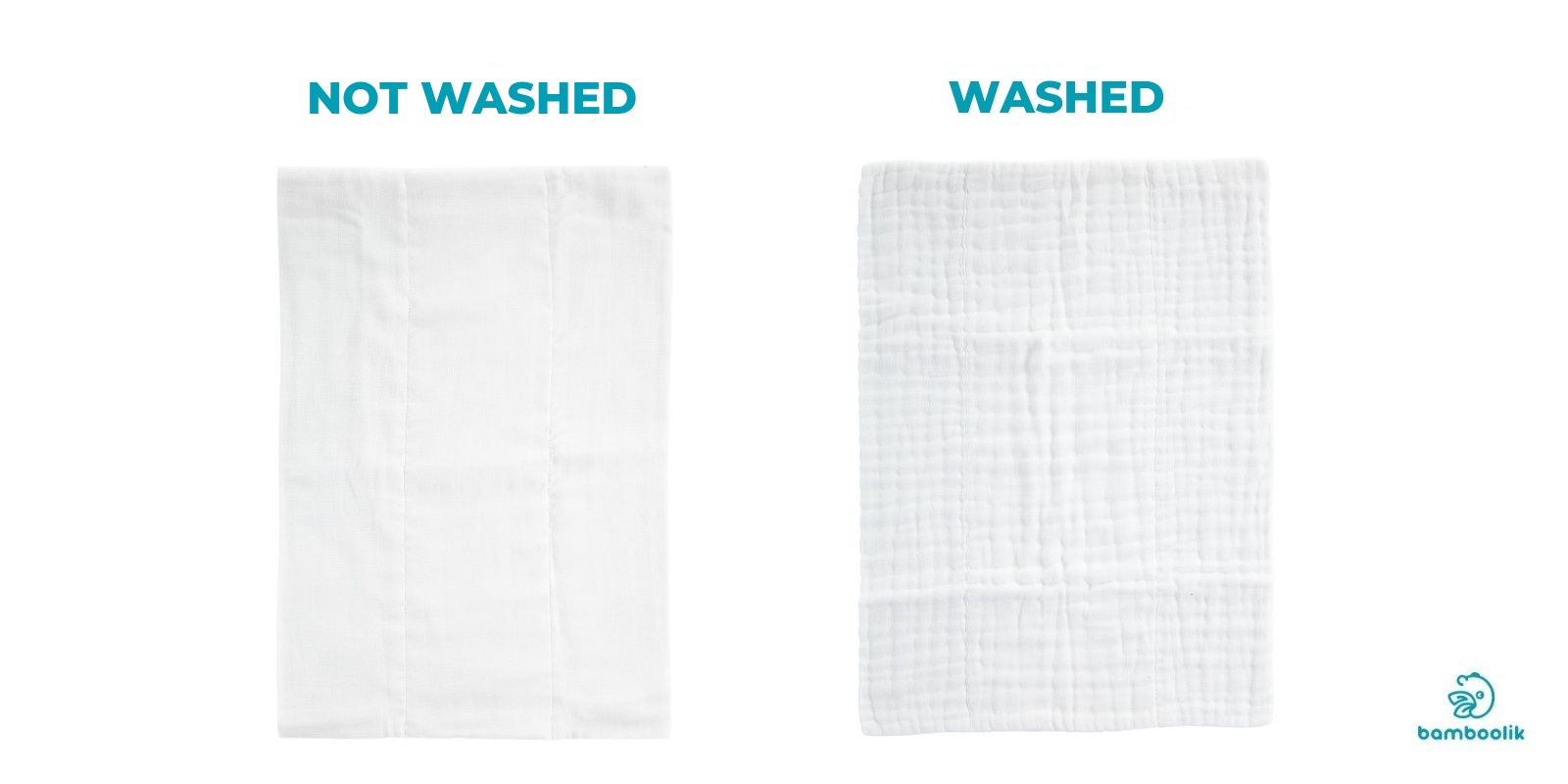 And a little side note:
Just in case you're wondering what makes this piece of cloth more expensive than other similar products. Do not wonder! It's because we sew our muslin prefolds in the Czech Republic (the so-called heart of Europe) and they're made of GOTS certified organic cotton of European origin. We sew them in a small sewing factory that employs single mums, women with children under 4 and women over 55. Therefore, our Muslin Prefolds cannot compare (pricewise) to similar products made either completely in Asia or made in Europe, but with fabric coming from Asia. (Nothing against those. But our goal is to sell truly European products).
Please, don't iron your Muslin Prefolds. Ironing will destroy the beautiful fluffy structure!
PREFOLD: Bio-Baumwoll-Musselin
PREFOLD: Muslin Organic Cotton - absorbing insert for cloth diapers
Be the first who will post an article to this item!