Organic Cotton | Shaped Insert with Pocket
Code:
99776
99906
92933
Choose variant

Made in Europe

Free Shipping Possible

4 EUR Voucher for Newsletter Sign-up

Sustainable Business

Customer Care and Consulting
Related products
Product detailed description
Organic Cotton Shaped Insert with Pocket
Rolls-Royce among absorbing inserts, made from certified organic cotton of European origin.
Every cloth diaper needs essentially two layers:
absorbing layer
waterproof layer.
Shaped Insert is the basic absorbing layer to be put in the basic waterproof layer - our Diaper Covers. This Shaped Insert is made from the most sustainable fabric - certified organic cotton. With organic cotton diapers, you help the environment twice – by using washable diapers in lieu of disposables and by preferring a more sustainable material.
Organic Cotton Shaped Insert with Pocket is the most universal absorbing insert – usable for any type of a diaper change, for a baby of any age. The basic absorbing layer for any All-in-2 (AI2, SIO) diaper system.
We recommend using it like this: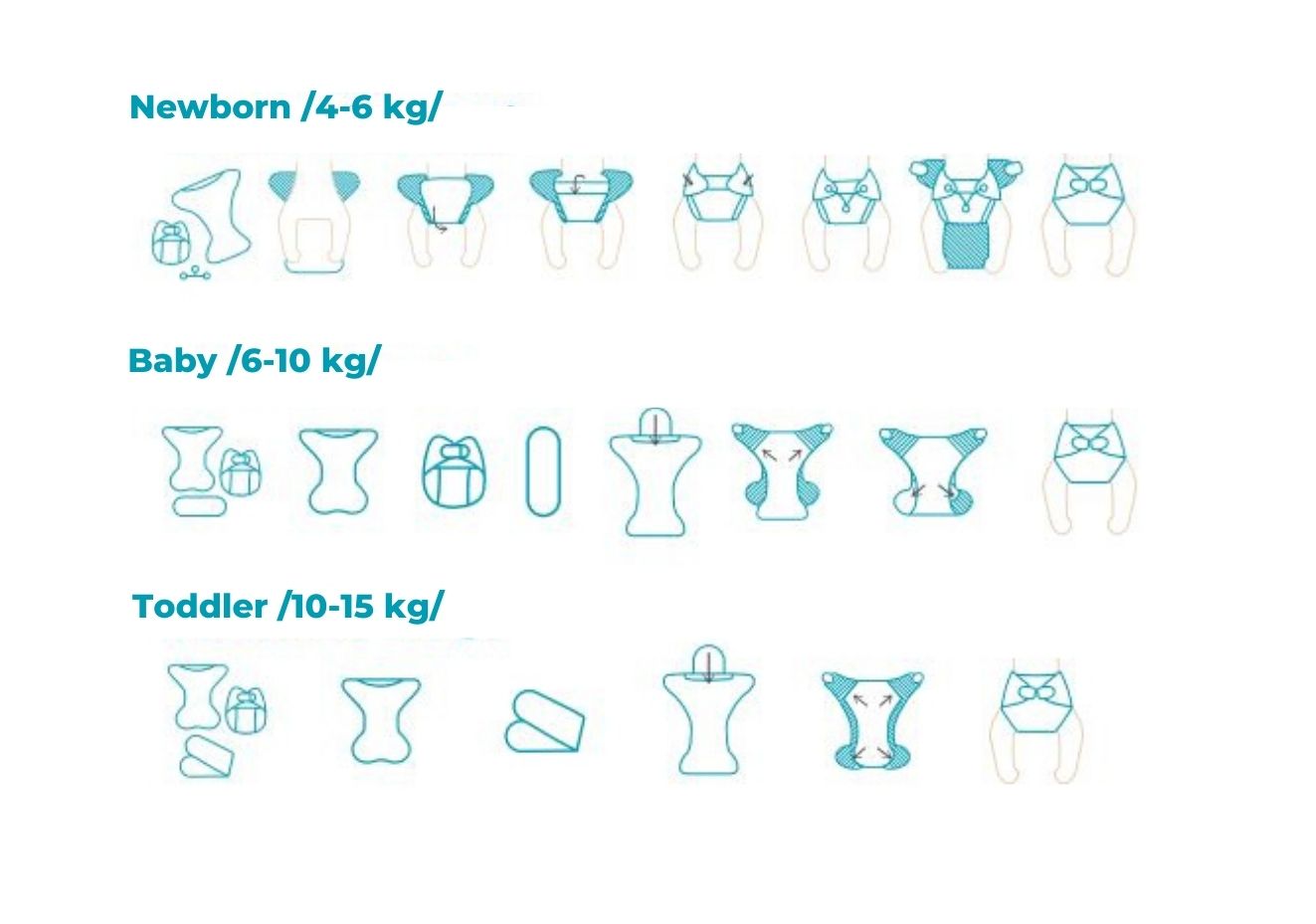 For a newborn/smaller baby: Adjust the size of Diaper Covers as needed (most likely to the smallest) and lay the Shaped Insert onto the inside of a Diaper Cover. Fold the bottom hem of the Shaped Insert to the inside of the Diaper Cover. Put the sides of the Shaped Insert into the little side pockets of the Diaper Cover. For the smallest possible fit, fold the Shaped Insert into a newborn fold on your baby, securing it with a Snappi fastener.
For a bigger baby/toddler: Adjust the size of the Diaper Cover as necessary, lay the Shaped Insert onto the inside of the Diaper Cover, securing the sides of the Shaped Insert in the Diaper Cover 's little side pockets. Boost the absorbing capacity of the Shaped Insert by putting either a

Short Insert

or a

Long Insert

in the pocket of the Shaped Insert.

Fully compatible with our AI2 DUO diaper system.
OUR TIP: We recommend washing your absorbing insert twice or three times before the first use to boost their absorbency.
YOUR FIRST TIME TRYING ORGANIC COTTON DIAPERS?
Then be aware of its specific qualities: You cannot expect the diapers to be fluffy and super soft all the time. It's a natural material and as such, it will never be as stable as artificial materials (such as polyester). Organic cotton diapers might become a bit stiff after washing, they lose their softness and will most likely shrink a little.
We take that into account in our production; when you get your new organic cotton diapers, they might seem huge to you! Thoughts like "This is never going to fit in the Diaper Covers!" or "It'll make my baby's bottom enormous!" might cross your mind. Don't be deterred by that! After washing, organic cotton diapers will shrink and reduce their size in all aspects. (And don't worry about their absorbing capacity, that will, on the other hand, become even higher.)
And if you still feel like they're a bit too big, try the newborn fold, that really fits well even newborns. We have tried that for you!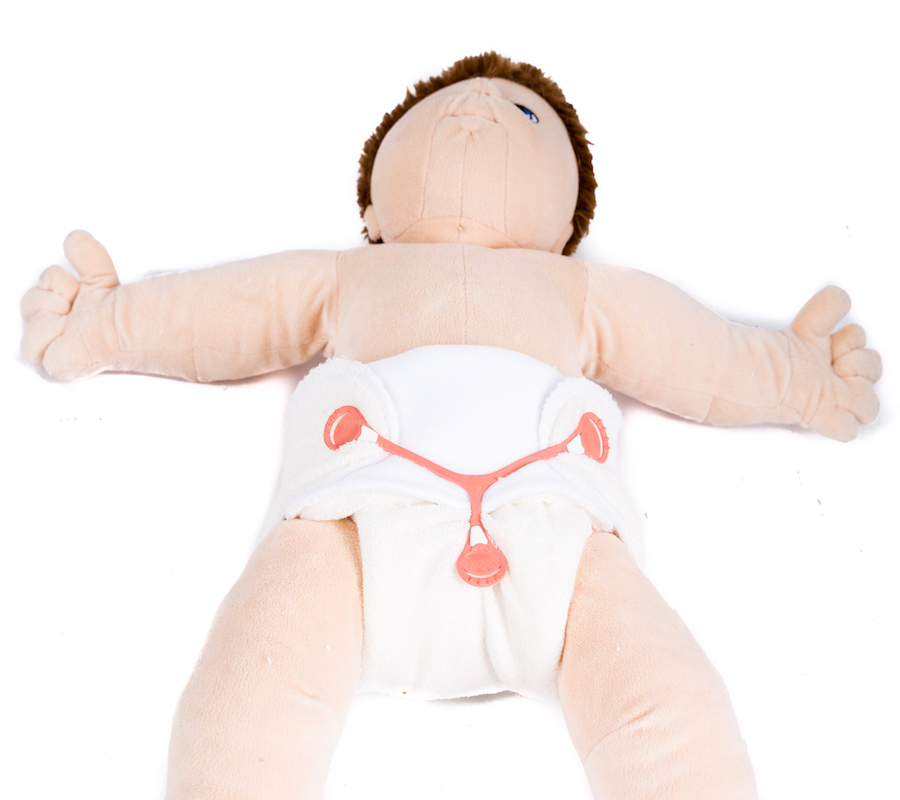 Don't fancy organic cotton any more after reading this? Then have a look at our standard AI2 DUO Diaper Line – Shaped Insert with Pocket is here.
AI2 Windelsystem Bamboolik
Cloth Diapers: AI2 (All-in-2) Diaper System
Be the first who will post an article to this item!