Pull-Up Cover
Code:
92708
92709
92710
92711
92712
92713
92640
92641
92642
92675
92676
92677
92646
92647
92648
92643
92644
92645
Choose variant

Made in Europe

Free Shipping Possible

4 EUR Voucher for Newsletter Sign-up

Sustainable Business

Customer Care and Consulting
Related products
Product detailed description
Pull Up Diaper Cover PUL
Waterproof cover for reusable diapers. Reliable protection against diaper leaks which lets the skin underneath breathe.
Pull Up Diaper Covers Save the Day in These Cases:
Pull Up Diaper Covers are a great match for babywearing! Soft Stay Dry hems never leave marks on the skin. Your baby can take a longer nap on your body and still feel comfortable.
Pull Up Diaper Covers are made of laminated polyester (PUL). They're waterproof but very breathable — much more than disposable diapers. Skin under cloth diapers rarely suffers from diaper rash and other skin irritations caused by diapers. 
Pull Up Diaper Covers Sizes
Pick one of the three sizes — choose according to your baby's weight and their actual proportions: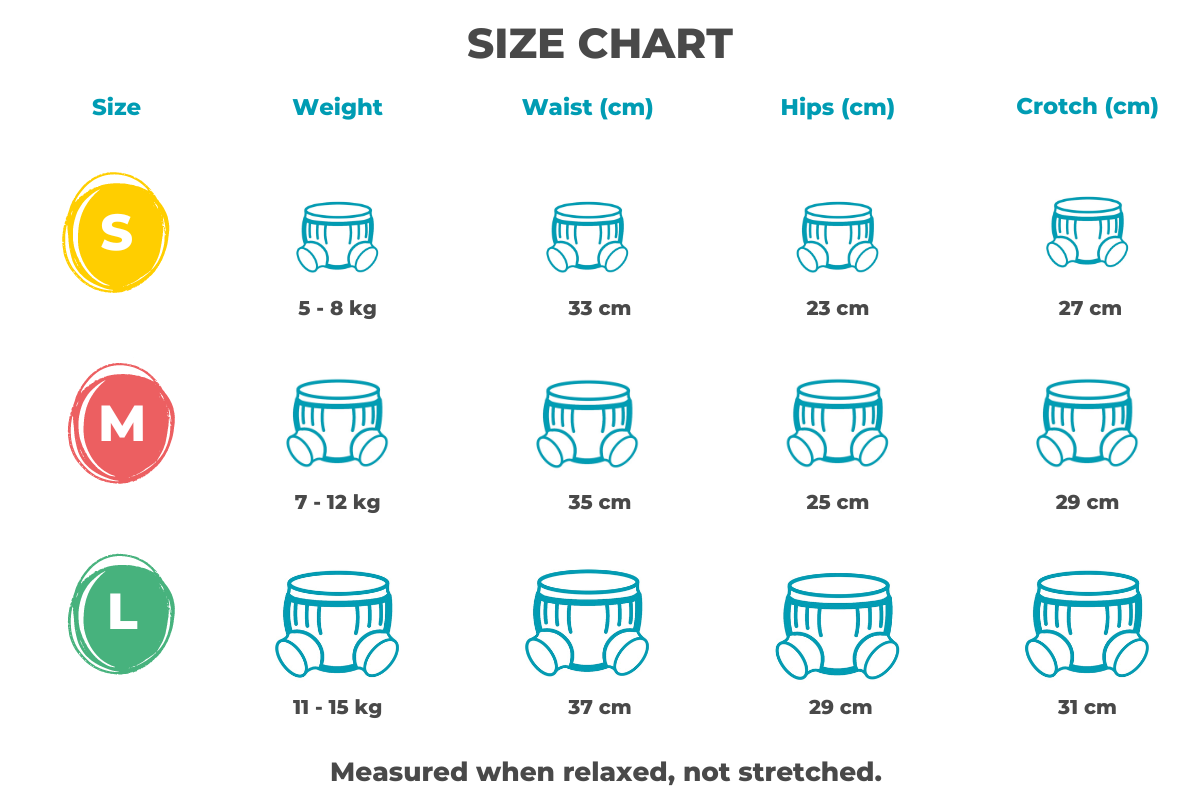 How to Wash Pull Up Diaper Covers
Always wash PUL Diaper Covers before the first use. Machine wash at 60°C. Do not use bleach or fabric softeners. Don't iron and never tumble dry (heat might damage the waterproof lamination). PUL Diaper Covers dry fast anyway, no need to speed that up.
CAUTION: Never wash PUL Diaper Covers by hand — rubbing the delicate fabric manually might cause cracks in waterproof lamination. Learn more about cloth diaper maintenance in our article on How to Wash Cloth Diapers.
Be the first who will post an article to this item!